Welcome to London Labels – The Finest Place for Label Printing
Full colour sticker labels, Bar code labels, Laser printed labels, Custom printed labels, Thermal transfer labels, Despatch labels, Carton and pallet blanks, Ticket blanks, Bumper stickers, Scale rolls, Packaging labels, Freezer labels, Printer ribbons, Silkscreen labels for long-lasting outdoor applications & Many more…
"Enhance your brand with fast, affordable and quality labels."
London Labels is Australia's best label printing company, predominantly benefitting the people of Liverpool, Moorebank, Sydney, Greater Western Sydney, Southern Sydney and Northern Suburbs, and also catering for all states and territories within Australia. With a motto of exceeding the expectations of our customers, we, at London Labels, offer a wide range of label printing solutions to meet your desired standard. Whether your requirement includes personalised labels, printer ribbon, thermal transfer labels, or custom printed labels, London Labels has everything in its kitty.
We provide you the best features in the industry. The key features of London Labels include –
Freedom of Imagination- We understand the importance of every business and thus, value your requirements. We appreciate bulk orders and respect the smallest orders. Whether you need customized labels or you need a custom quantity of labels, we provide flexibility for both.
On time and in the budget- Our prime focus is on delivering the projects on time. We work around the clock to give you your product before the desired time frame. On top of this, our reasonable pricing is a jewel in the crown.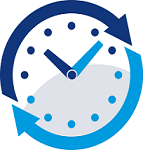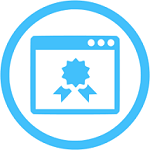 Quality that counts- The famous quote, "quality is the best policy" is not just a quote for us; we impart it in our products. Our high standard raw material and machinery produces the best results. We want to keep our collar raised, so we always take care to maintain our standards.
We have a dedicated and creative team known to capture your imagination and print and produce it in the form of labels. We are recognized for handling innovative projects. So, if you are looking out for something awesome and beyond anyone's imagination, London Labels could be your cherry picked label printing solution.